Drainable stucco 3 coat system by Rene Munoz Plastering LLC.
Stucco 3 coat repairs and installations in Bucks, Chester & Montgomery County Pennsylvania, PA
"STUCCO 3 COAT SYSTEM" As the name suggests consist  of  a first coat  of  cement called scratch  coat, a second coat better known as brown coat, and a third and last coat known as finish or color coat.
Scratch coat is applied first to  provide  an strong base for  the system, this first coat is  embedded in metal lath mesh also known as chicken wire,  it will help to reinforce and  resist movement cracking. After scratch coat has cured  walls  are hydrated to receive a second coat of cement,  contractor will apply and prepare the brown coat accordingly to the final texture coat, after second coat has fully cured surface will be ready for the third and last coat, this final coat can be either a cementitious or acrylic base  coat,  it can also be apply in numerous textures and colors.
Finish coat will  give to your  property the  beauty  YOU always  wanted how ever stucco is a porous material that tents to keep more  moisture compare to a vinyl or a fiber cement siding cladding, when installing stucco systems most importantly is  the waterproofing and water management that will be  installed between the sheathing and the cement  than the stucco itself. Rene Munoz Plastering offer different materials and process of this system based on your project and specific needs.
No  property  is equal, we know  each property require  special attention when it comes to a drainable stucco and  water proofing system design,  we know that  today's stucco and waterproofing practices may not be suitable  for a 100 year old  property and vice versa.  When designing and installing 3 coats stucco systems  you can rest assured that we work with the best brands and materials in  the stucco industry, we always strive to achieve longevity, functionality, elegance, beauty and protection of  which may be the biggest investment of  YOUR life (Home or business).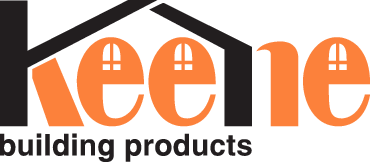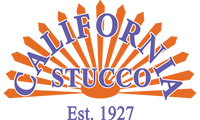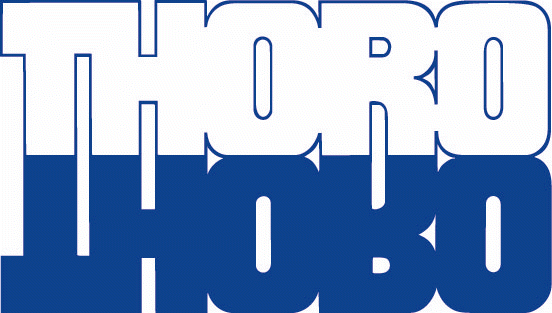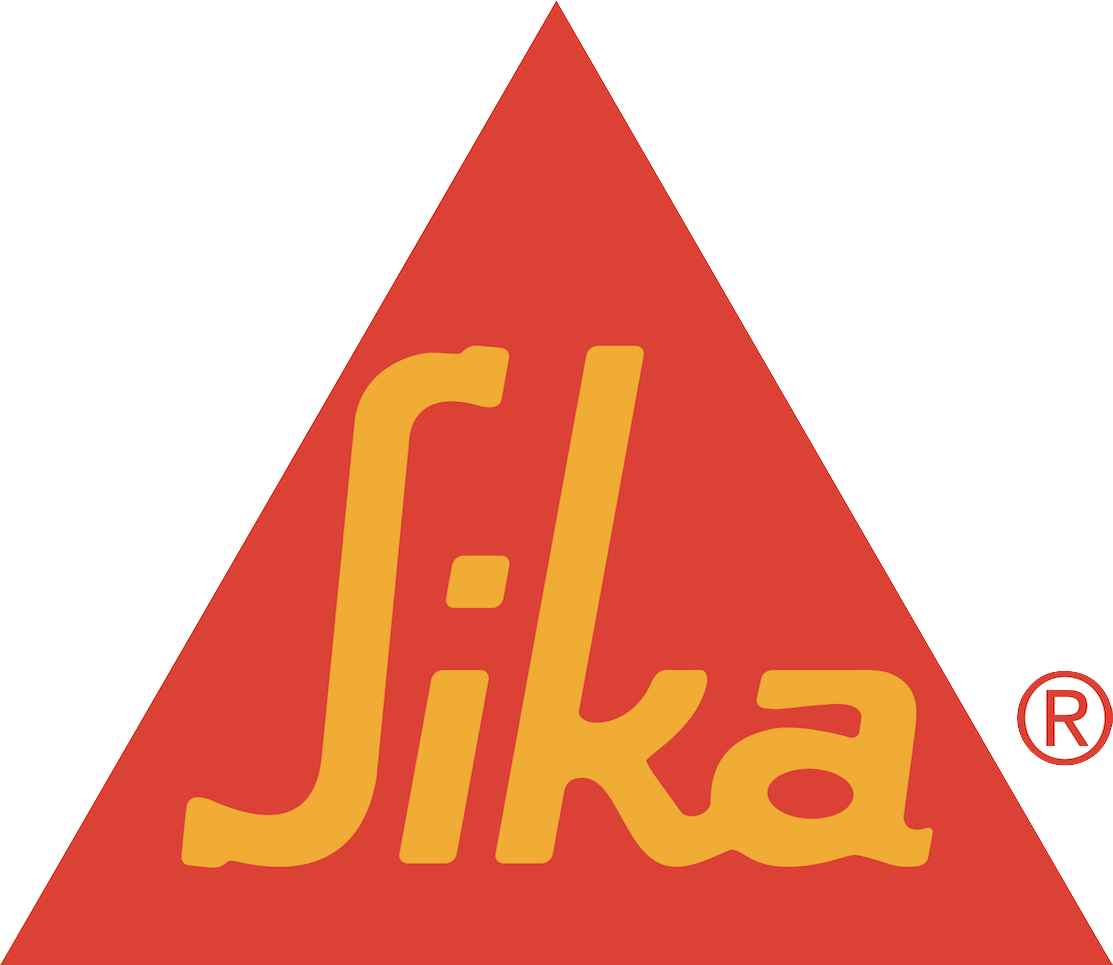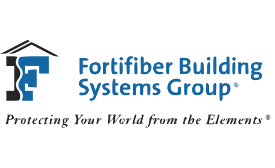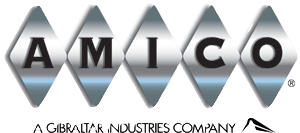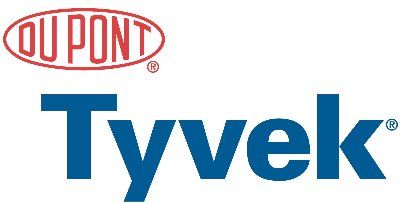 1.-WOODEN SURFACE

On wooden walls sheathing should be installed  continuously, positioning the boards horizontally. Home owner, framer and/or builder should leave a 1/8" space between the edges of the boards to allow for moisture expansion. Make sure wood sheathing is the proper moisture content and grade in order to prevent unnecessary cracking.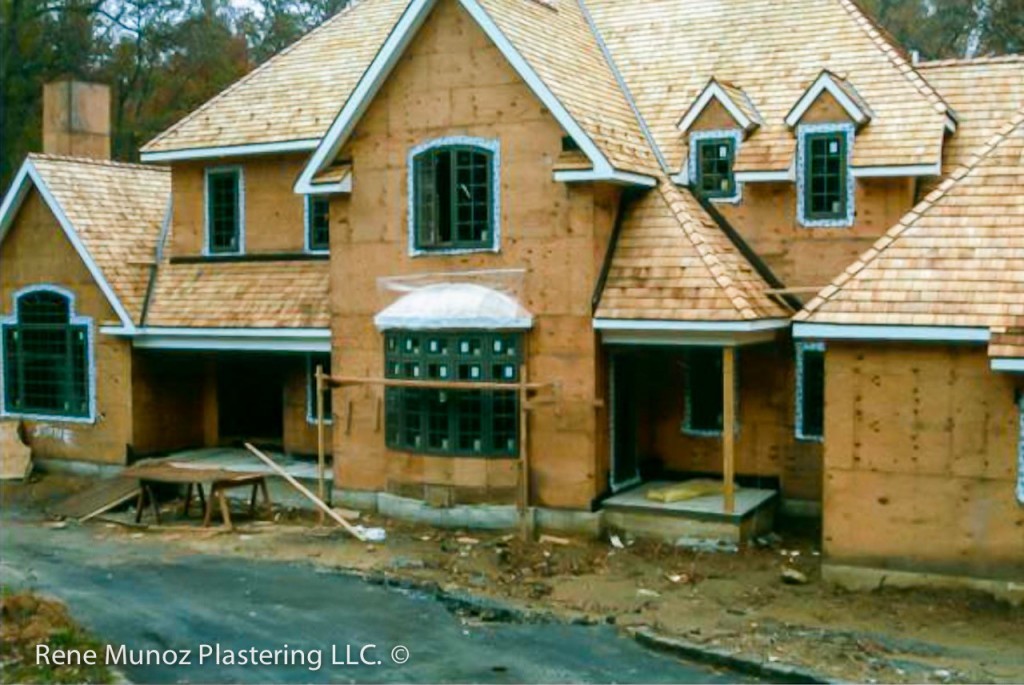 2.-DRAINAGE PLANE

This  will  be  a  layer  of  water  resistant barrier that will cover completely  the home exterior, this  layer  is  most  common on  new construction  it  will  prevent the  intrusion  of water, air and  moisture  while  the residence is been  build. This layer should  be installed in a shingle way mode  starting from  the bottom  to  top using only  manufacturer recommended  fasteners (3/8" galvanized), this first  layer should  be installed  approximately  5" below the sill plate for further protection of the joint between  the basement's  concrete  and  the framing structure.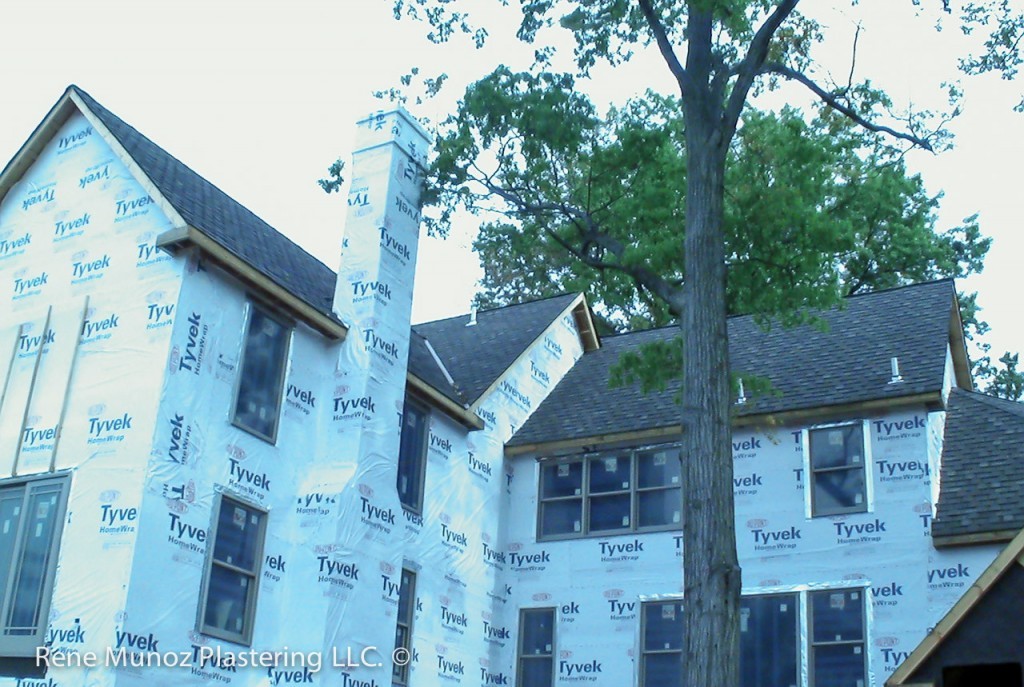 3.-WINDOW FLASHING TAPE

Flashing tape is an essential part of the construction and protection of your property, its aggressive adhesive forms a permanent bond between the window flange and  the building substrate, it also self seal around nails, screws and staples used to secure housewraps and building papers. Specially designed flexible flashing  like Dupont's flex  wrap should be install over an arch window and ALWAYS at the window's sill as part of a proper window waterproofing and installation, at the bottom  flange YOU SHOULD NOT install a self adhesive flashing over the window flange this will not allow the window to properly dry out and drain , for  better  result is  convenient to use  a  flashing  bigger  than  4" wide to assure  better  bondage  between flanges  and  building substrate.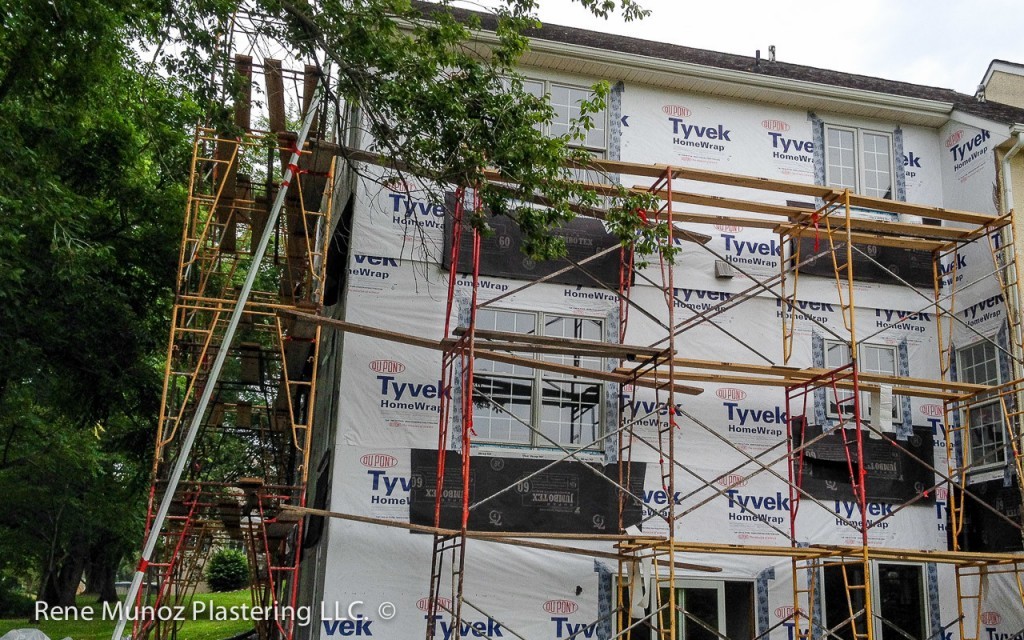 4.-WATER RESISTANT BARRIER
A grade D construction paper should be  installed in a shingle way mode starting  from  bottom  to  top  with  an overlap not smaller  than 6" (vertical & horizontal), Water resistant  barrier should be installed  over the  weep screed's nailing flange, at every widow  it ALWAYS  should be installed  under/behind the previously installed window sill's flex wrap. For best results  a double layer  of a grade D paper or a water resistant barrier such the Super Jumbo Tex® 60 min is ALWAYS recommended  to provide the structure with the best  protection and waterproofing.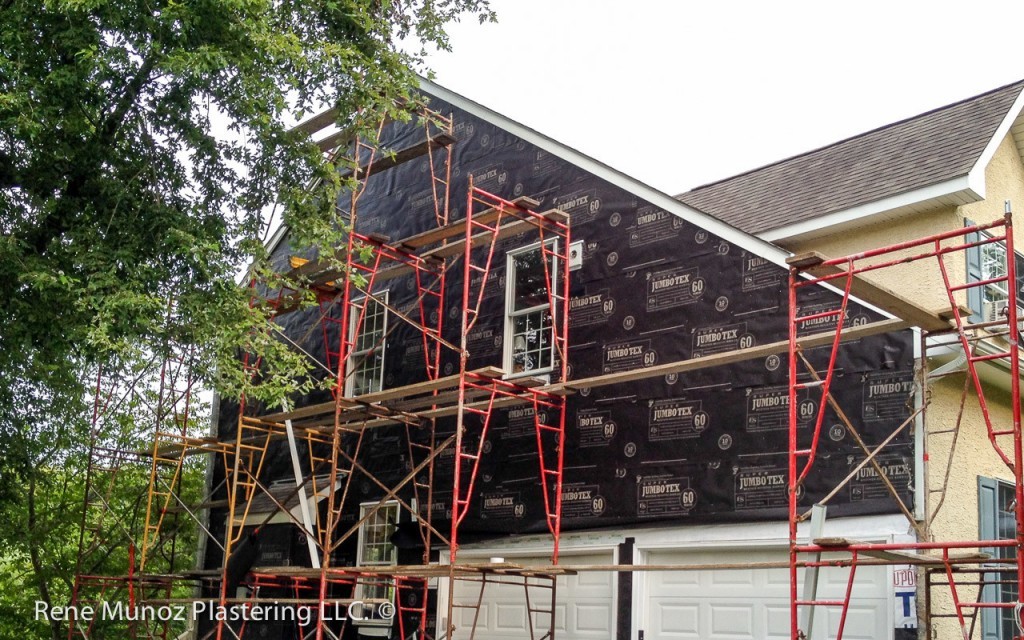 5.-WEEP SCREED
As part of an stucco drainage system,  weep screed  should be  installed  at  the bottom of  all  framed walls where  wood meets the basement's concrete (plate line and rim joist),  weep screed has been designed to allow moisture and water  to migrate down, out and shed away from the wall through its holes (weep holes),  weep screed should also be installed  a minimum of 1 1/2″  above any roof line  to allow  the upper walls to properly drain, as a pro contractor Rene Munoz Plastering always recommend  the joint between  frame and concrete to be seal prior to install the weep screed.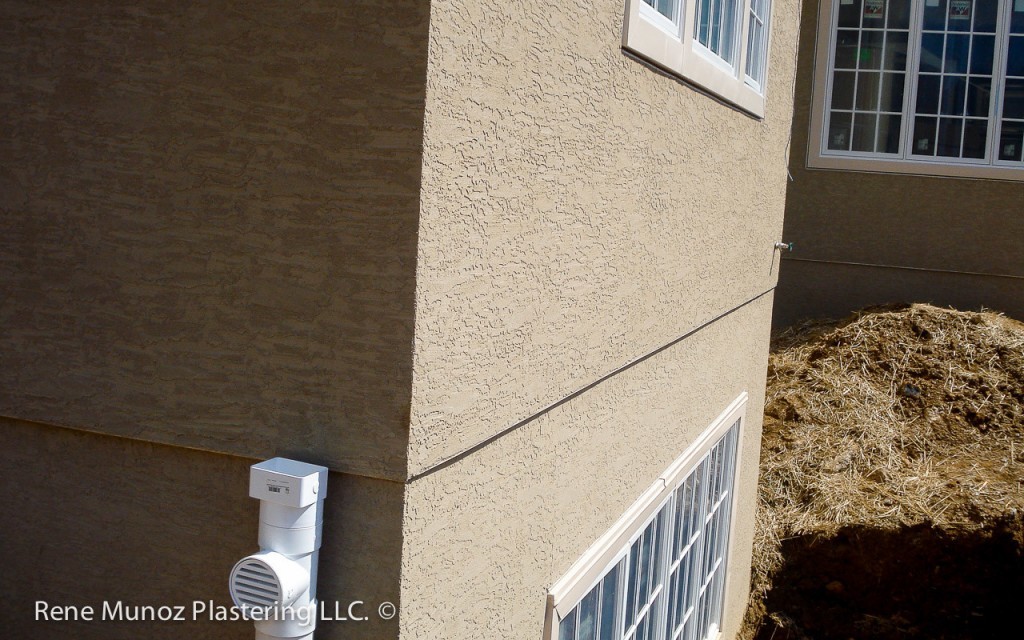 6.-DRIP CAP FLASHING
Pre bent aluminum coated  or vinyl  drip cap flashing should be installed over the head casing of all windows and doors 3/8″ larger than the window or door  where is been installed  this gap will later  accommodate  the EZ Bead  or  regular J channel. As  a pro  company  Rene  Munoz Plastering  recommends an extra  layer  of flashing tape over the drip  cap prior to install a  water resistant barrier to seal  all windows and  doors   properly.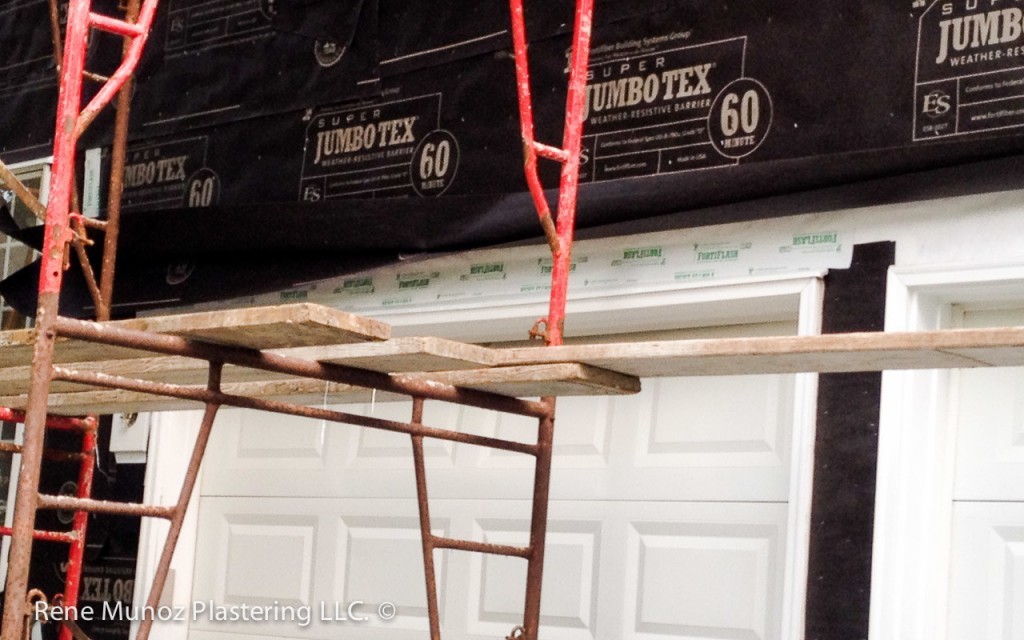 7.-EZ BEAD OR  REGULAR J CHANNEL
To avoid risk of moisture, water penetration and  help with expansion and contraction,  EZ Bead or regular J channel should be installed  to create a gap for caulking wherever stucco  meets another dissimilar material such Azek PVC trims, windows, doors, stone, siding etc,etc…
*Note* When  regular J channel  is used, foam backer rod is required to be installed prior to caulk.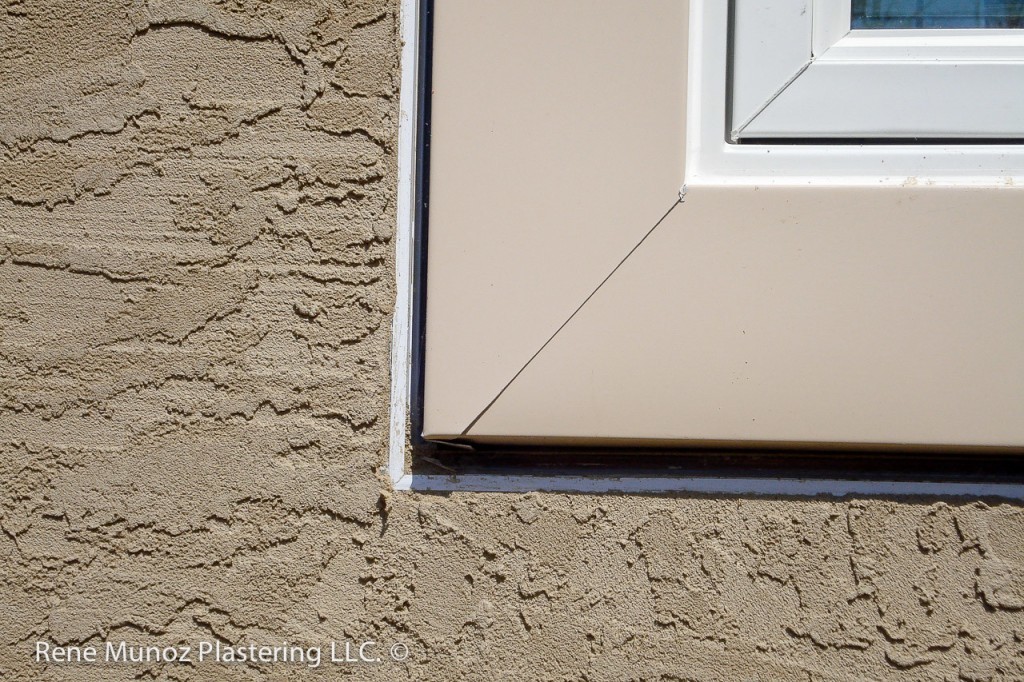 8.-CONTROL EXPANSION  JOINTS
A
control expansion joint
is an assembly designed to safely absorb the contraction and  vibration of Portland cement plaster (stucco). The proper use of expansion in stucco systems will depend on a number of variables, including: the type of construction, materials to which the stucco will be applied, orientation of the construction vertical (walls) or horizontal (ceilings).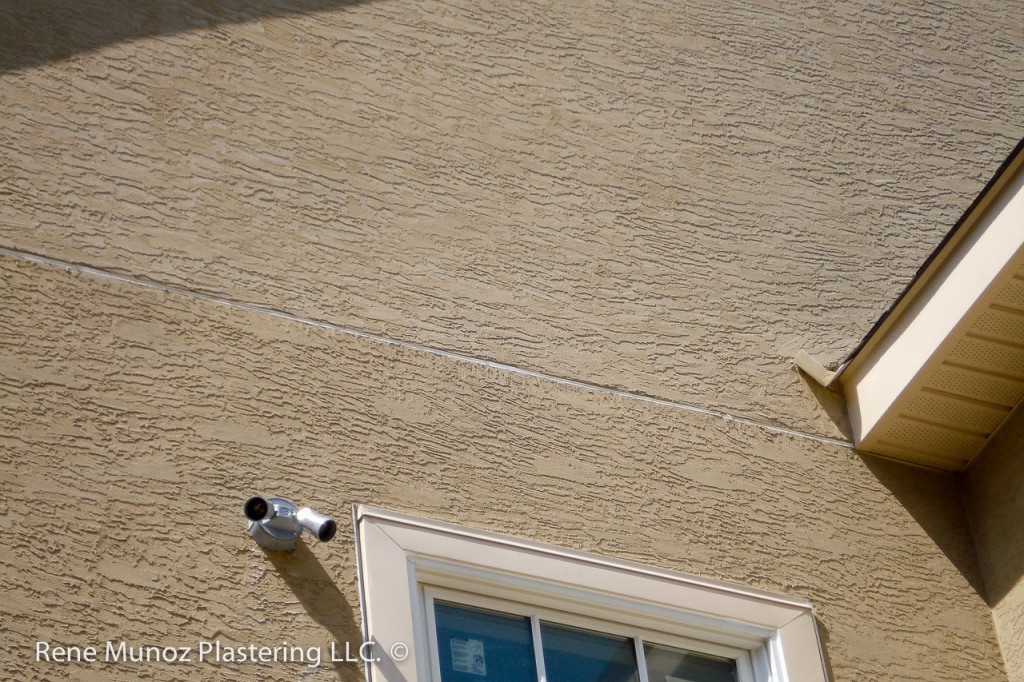 9.-KICK OUT FLASHING DIVERTER
As the name suggest kick outs are designed  to kick  and divert the water away from the stucco wall into the gutter. This molded one piece  of plastic or welded one piece  of metal  most be installed where a vertical wall meets  the end of  a roof  near the fascia board where the gutter later will be installed. This is a critical location where moisture entry can do considerable damage, Kick out flashing diverters  should be fabricated with watertight seems and most  be big and broad enough to handle water run-off from a variety of roof pitches. Kick-out flashings should be installed under shingles and behind the existing roof flashing to prevent water from running down the stucco wall, it add life to the original appearance of your stucco as well as protect the existing frame from constant moisture. See our  latest  blog post  eight reason why stucco fail  to find out the damages caused by missing kick-out flashing diverters.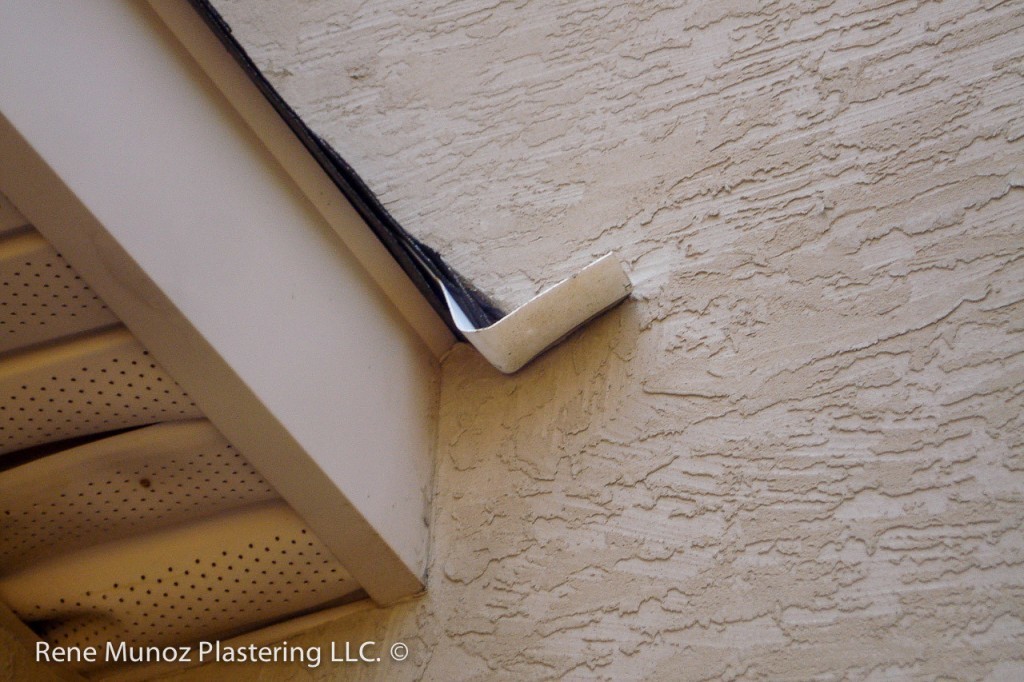 10.-RAINSCREEN MAT

With Stucco been a cementitious cladding  a rainscreen  helps not only to protect the water resistant barrier to get in touch with the cement,  it also creates a gap between the  water resistant barrier (the layer that is protecting your house from the elements)  and the actual exterior cladding ( the facade). The 3D designed entangled net mat eliminates incidental moisture problems by allowing the water to  drain, dry faster  and most importantly  allowing the air to flow more efficiently between the cladding and the wood structure preventing any wood  decay and water resistant deterioration. Please feel free to  visit our blog post about this material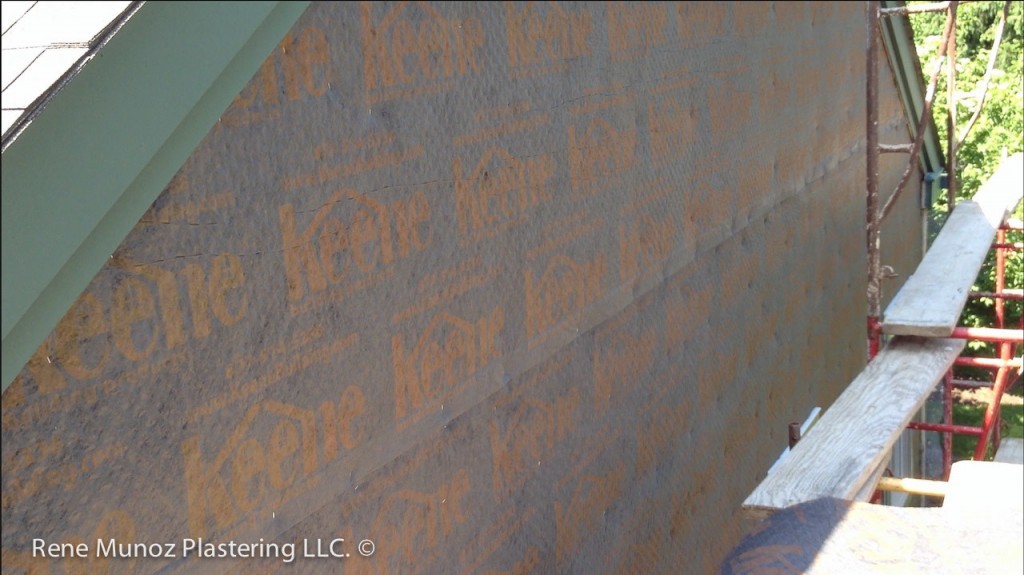 11.-LIGHT FIXTURES, ELECTRIC OUTLETS

Whether we are talking about stucco, stone or siding, when we talk about waterproofing a framing structure, flashings always play a big roll.
Another main reason why stucco fails is because of the various missing flashings throughout the property, whether is a deck ledger board Z flashing, a drip cap flashing over the windows and doors, an L flashing over the stone sills, a kick out flashing diverter, an L flashing where stucco meets concrete steps, etc…
When we design a waterproof system we pay extra attention to every aspect of your property, even light fixtures,  ventilation pipes, spigots  and all openings around the property are  treated as if they where windows, we  properly waterproof them from bottom to top and  install a proper water management, behind, and all around the opening.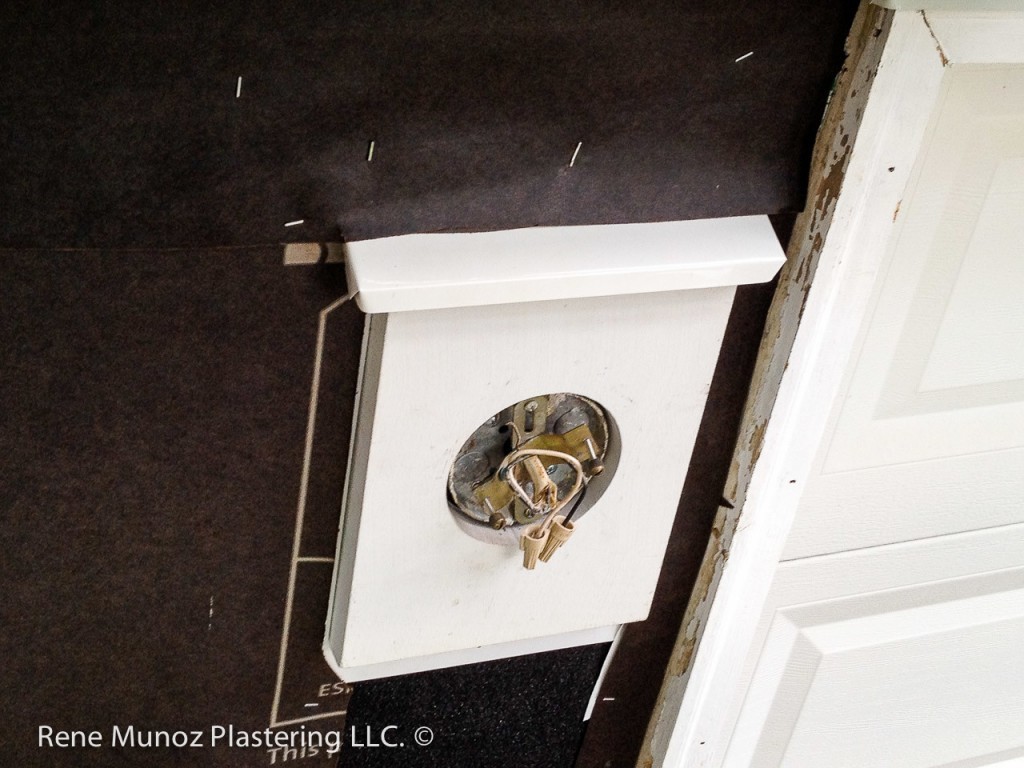 12.-METAL LATH

In eastern PA the most common laths available are the galvanized diamond metal lath mesh (big box stores)  and the galvanized self-furring dimple diamond metal lath mesh (specialized stucco suppliers only, more expensive),
The big difference between this two materials  is the space they create between the surface to be plastered.
To explain it in a simple way  the diamond metal lath mesh, seats FLAT on the wood structure when is installed leaving no gap  for cement to rest.
As for the  self furring dimple diamond mesh (we call it bubble  wire). The self-furring dimples (bubbles) hold the metal lath 1/4" away from the surface to be plastered. The dimpled raised lath substrate provides a superior mechanical bond over wood, block or concrete, this is why  self furring dimple  diamond mesh is our metal lath of choice when performing  any  vertical plastering work.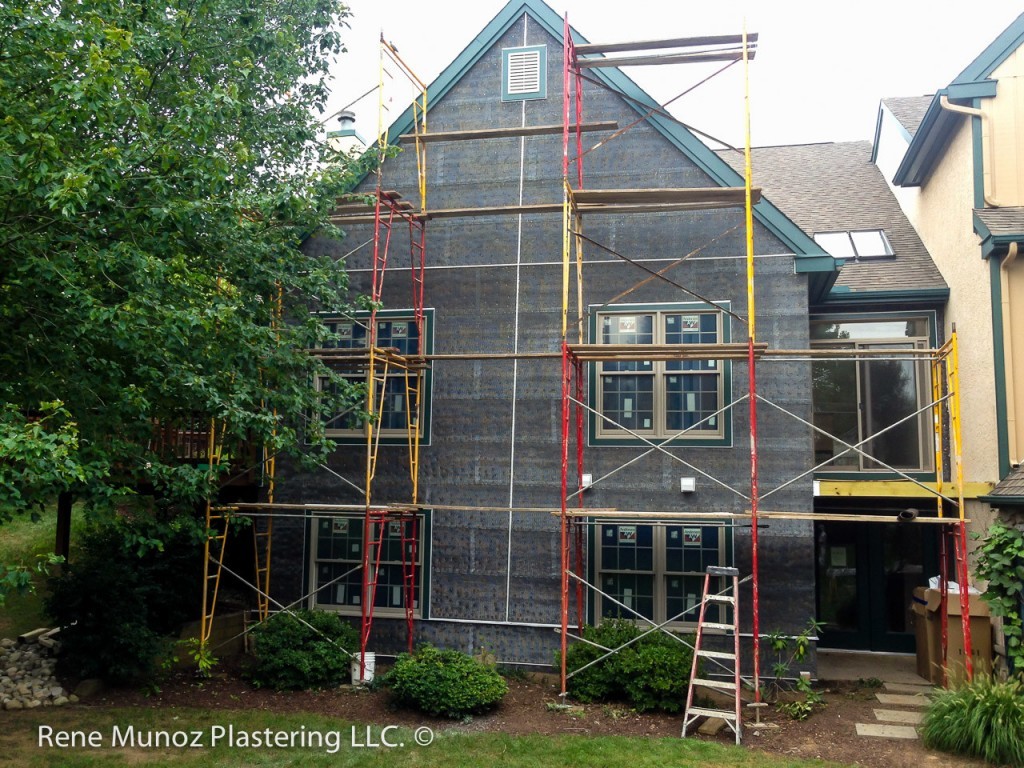 For more FAQ's and as we already mention in our stucco services page . We don't have a one system fits all,  we know each project is unique, with its own set of problems that require individual solutions. Stucco itself is a great product,we have to keep in mind that what is protecting our investment from the elements is not the stucco it self, in reality what protects our investment is the  waterproofing  and water management system behind the stucco and that's where we come into place and  that's mainly  what set us apart from the rest.

Stucco and stone are materials of deceptive simplicity: in most cases its repair should not be undertaken by a property owner unfamiliar with the art of plastering, home water proofing and exterior cladding installations. Successful stucco  and stone repairs requires the skill and experience of a professional.

If  you  are  in need of a professional contractor, looking for an installer, an specialist,  experiencing stucco, siding or stone  problems, feel free  to contact us, we will be more  than   glad  to help you, answer  all your questions, take you by the hand to solve the moisture issues that your property may have, assist you  with your buying/selling situation or better yet educate you to  prevent any possible stucco & stone water damage.

GALLERY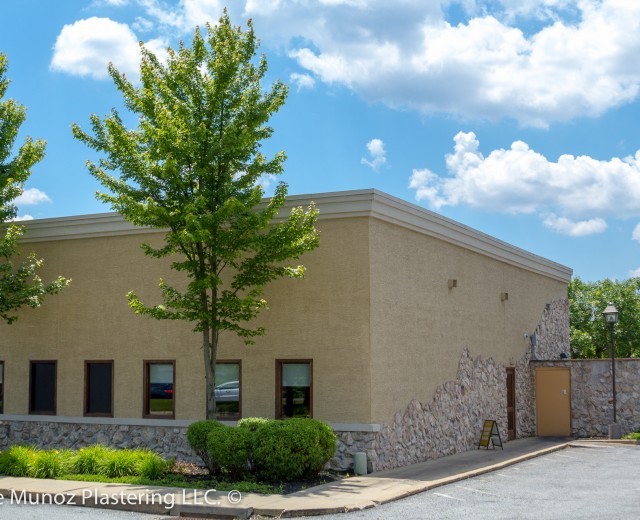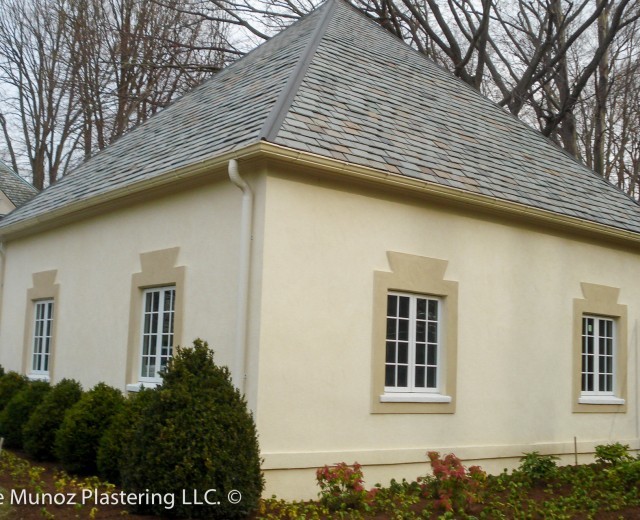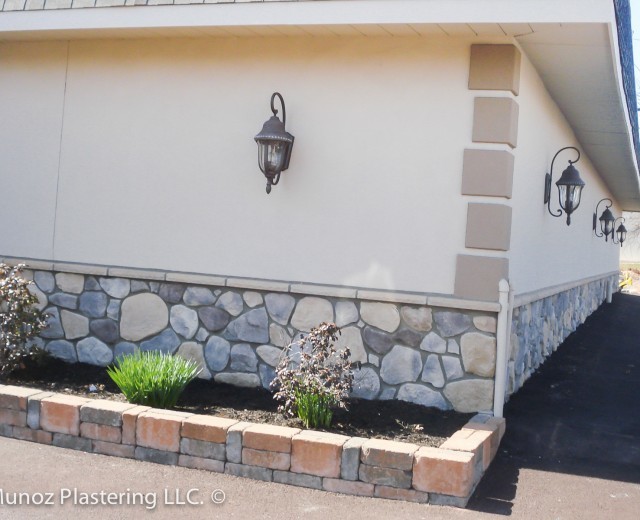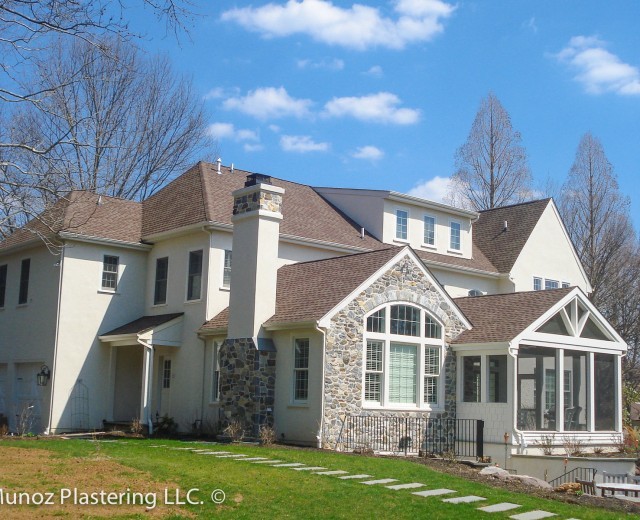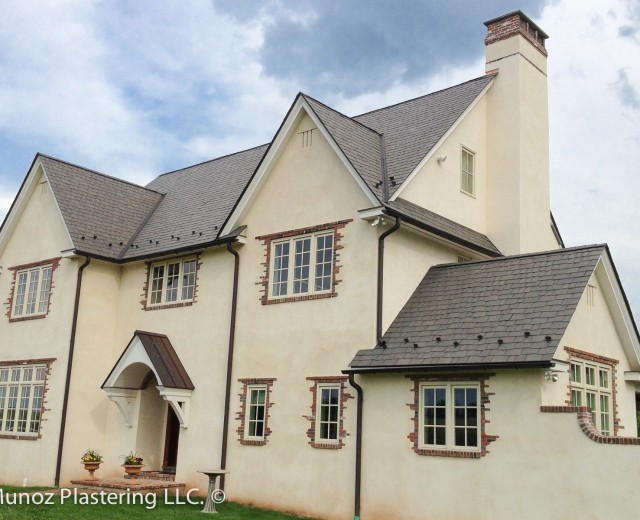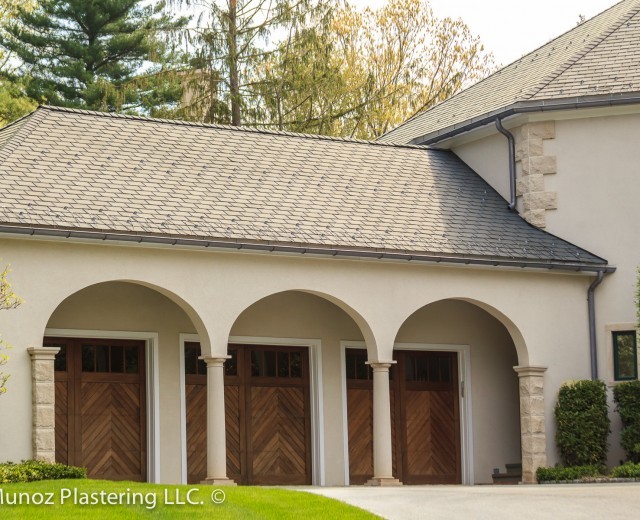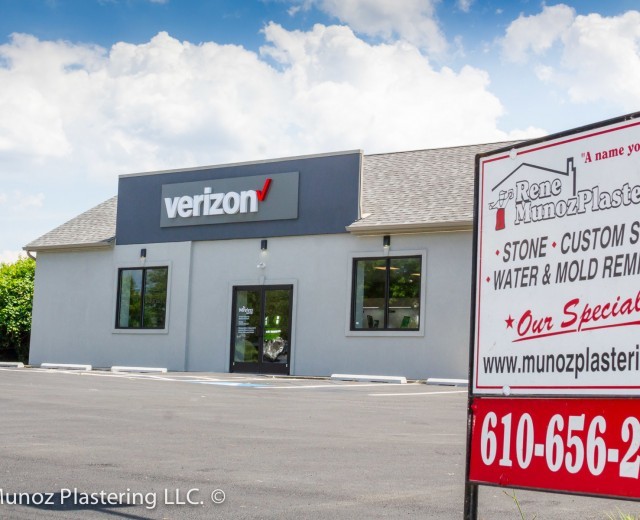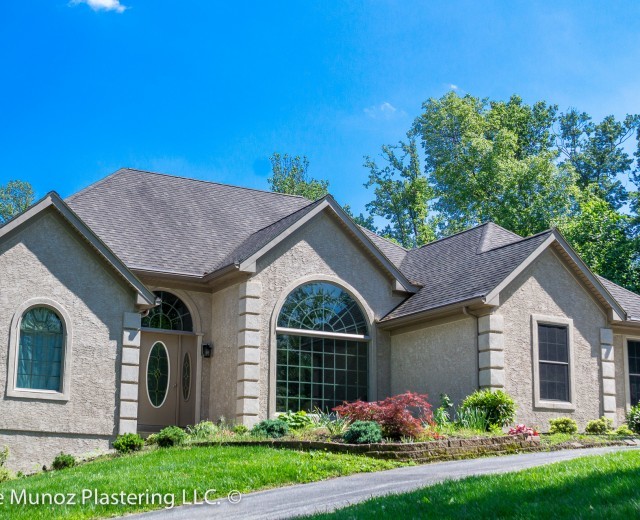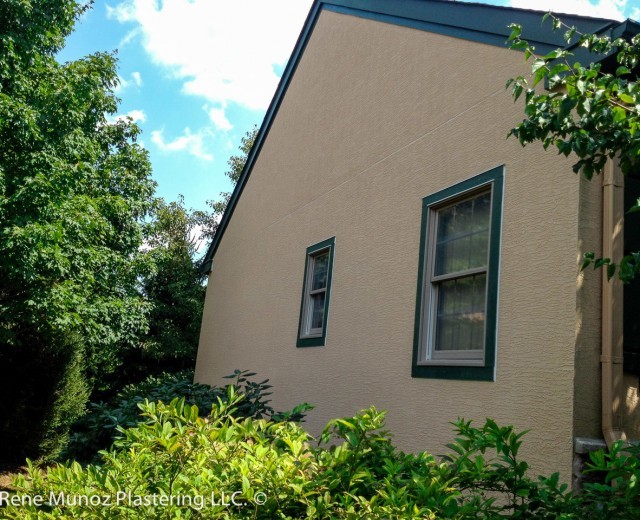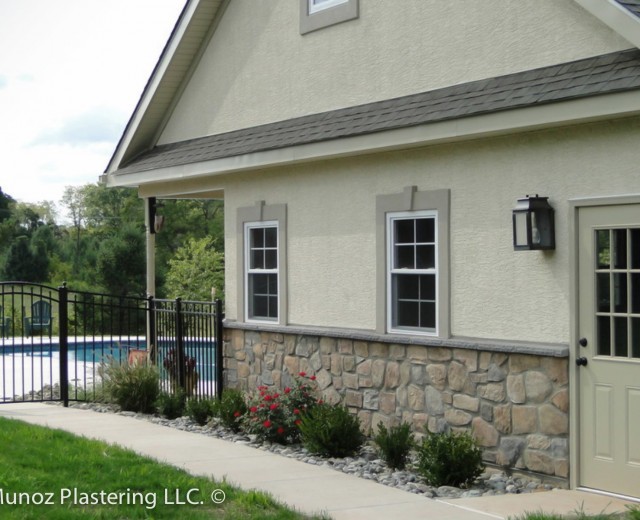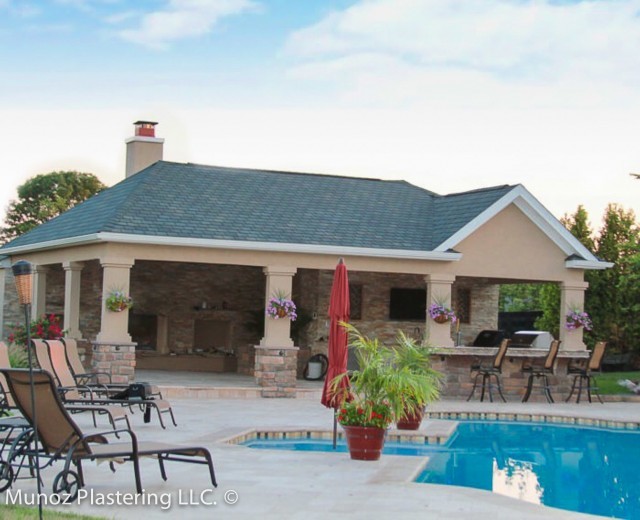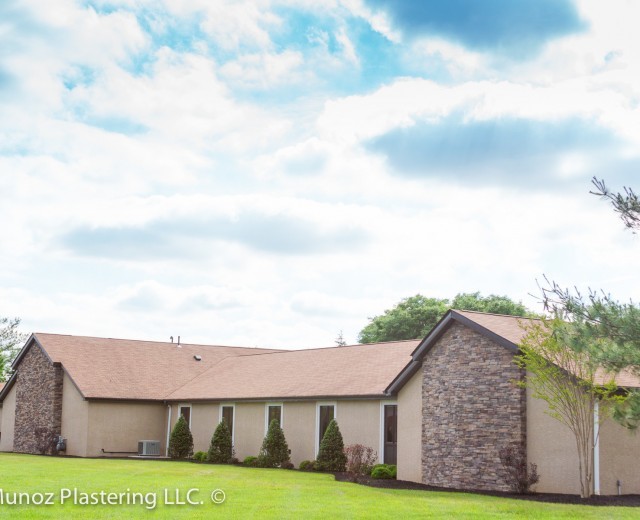 Be the first of your friends to Like, Share & Recommend this page